so hubby didnt have to go to work until noon yesterday so i decided to make us brunch!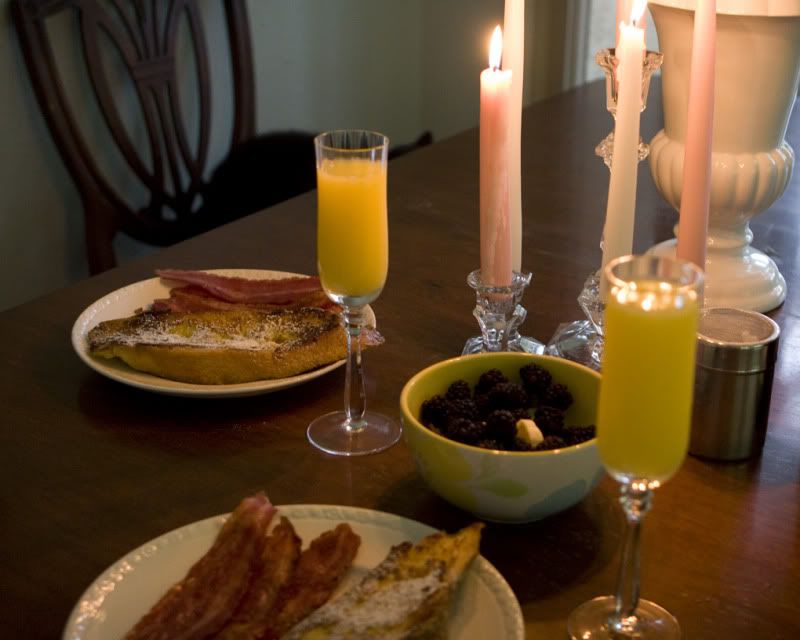 we
love love LOVE
tower cafe
and especially love their "famous french toast"
if you are ever anywhere near sacramento go there! in fact, if i would probably make a trip just to go there!
seriously though its i probably the best french toast in the entire world
im not kidding its that good
so anyway i decided to make my own version of it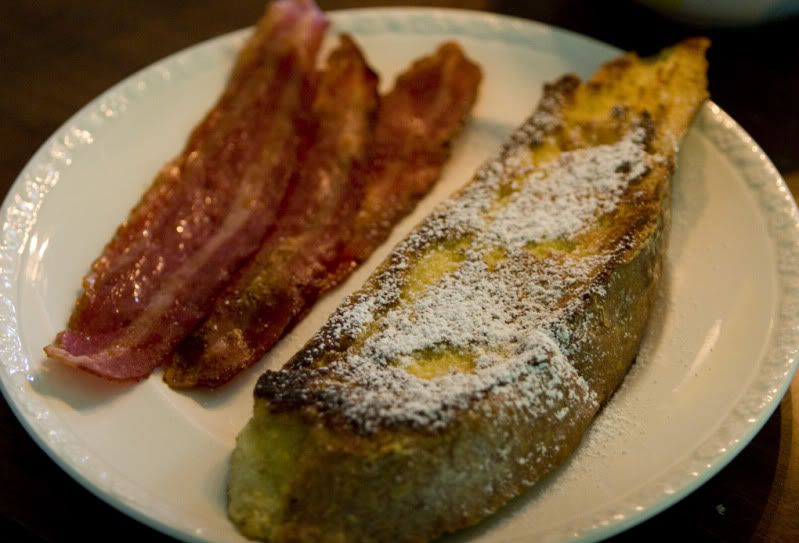 (maybe ill post my recipe later)
it was cloudy and kind of dark outside so i used some candles and candlesticks from
here
we also had mimosas, turkey bacon, and fruit
we also listened to the mix that we played during our wedding while eating...but thats just because its the perfect music to listen to while eating, since thats precisely what i chose it for
and when we went shopping sunday night for the stuff we needed to make brunch, hubby bought me these flowers cause he knows how much i love having flowers in the house!
it was such a scrummy and nice brunch and i got to sip on mimosas the rest of the morning while i did the dishes ♥