a few of you commented on the flowers at the wedding on
this post
so i thought i would give them a post of their own
i dont know if i mention this before but my budget for the wedding was pretty small so we tried to save money where we could and that translated to a lot of diy...plus that let me be in total control of how things turned out :)
anyway we found a florist that would sell us flowers wholesale
luckily my mom was a florist a long time ago so she knew how to make the bouquets and boutonnieres: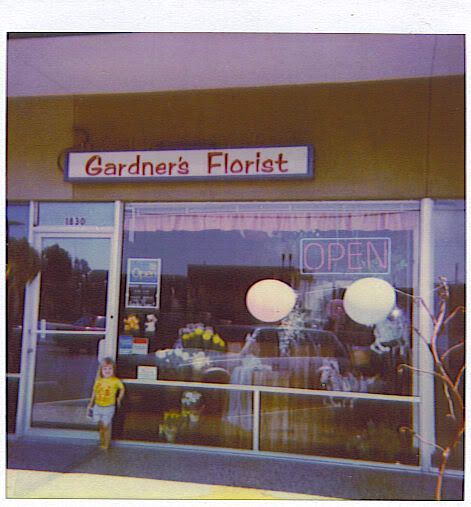 yep thats me...i think im 3yrs old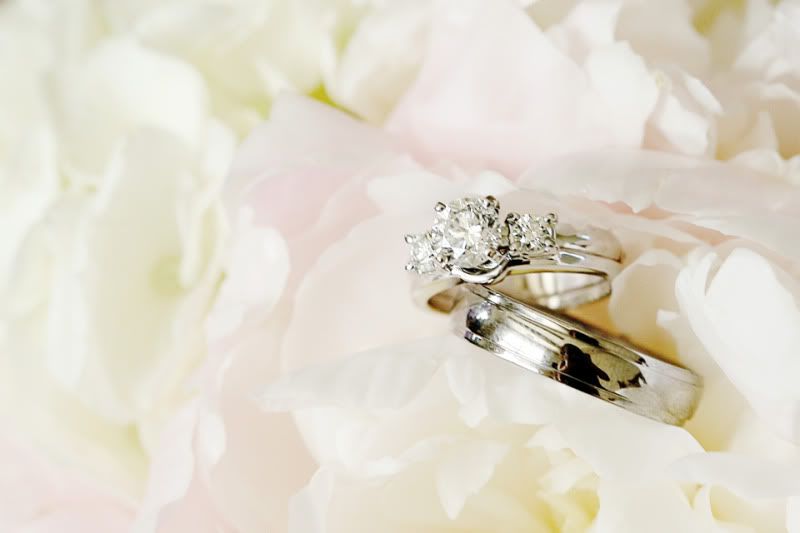 when we did the flower consult they asked me what my favorite flowers were
(which are peonies and hydrangeas btw)
of course they inform me that these are two of the much more expensive flowers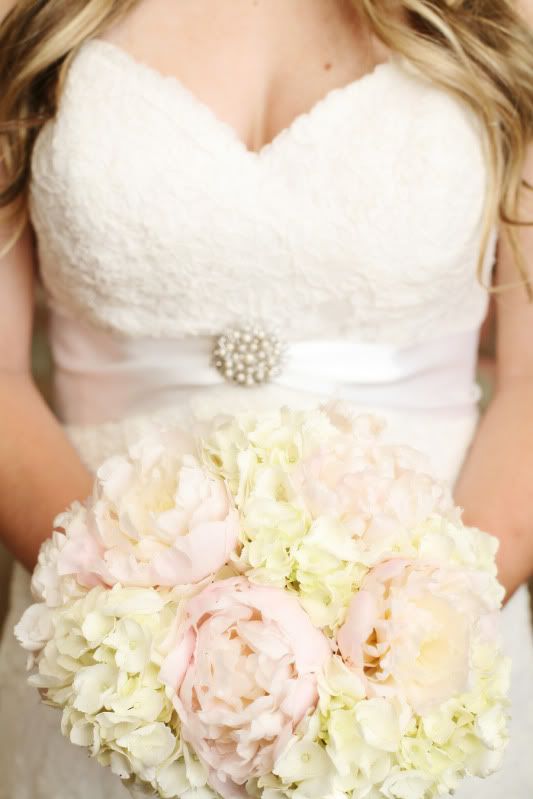 so we decided to put them just in my bouquet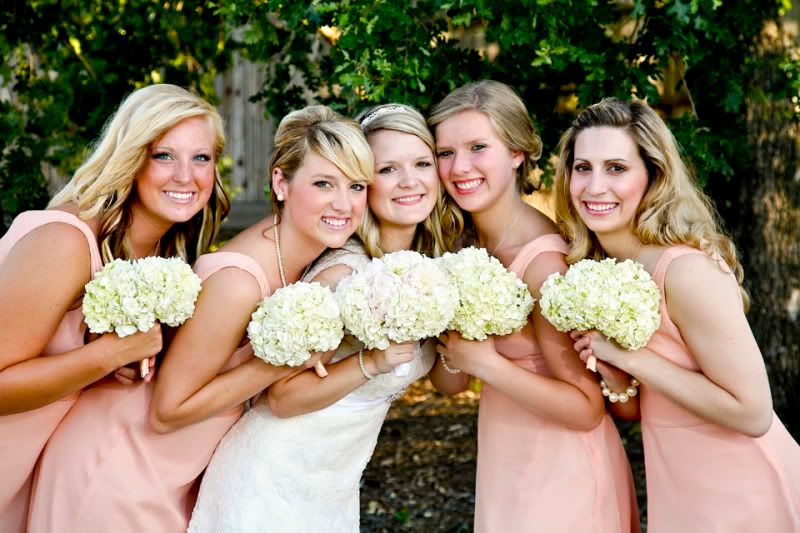 originally the bridesmaids were just going to have a mix of cheaper white flowers, but as it turns out since the hydrangeas are so big it would be about the same price for the same fullness...score!
i got all of the peachy ribbon from the dollar store! it matched the dresses perfectly!
there was a minor issue with the boutonnieres
i wanted something along the lines of this:
but the mini roses they ordered were yucky
they did give us regular roses to replace them but that reminded me too much of prom or homecoming dances and i wanted something different
so ma and i went to the grocery store to see what we could find and ended up using babys breath: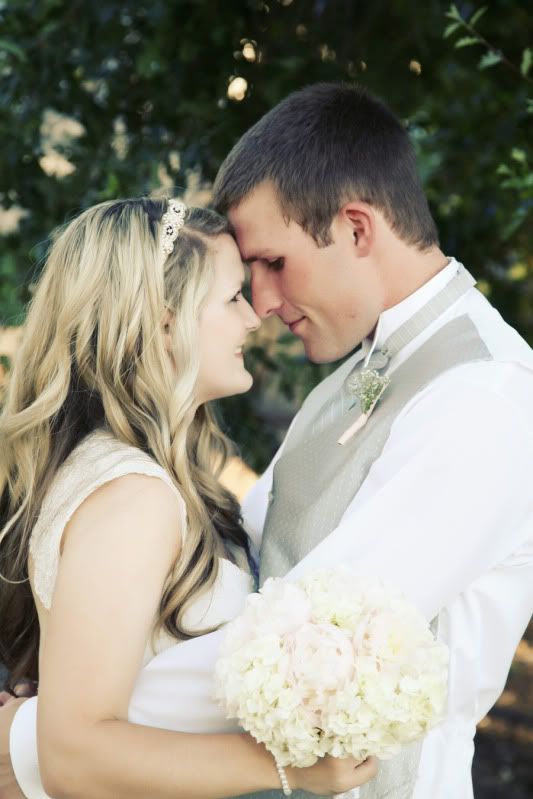 you can see a better angle (and the cute little dove tail on the ribbon)
here
(its just not in color)
i think they turned out better than the original idea