i have many more halloween decor posts to come (including some where i got crafty)
but heres just a sneak peek at what i did on our table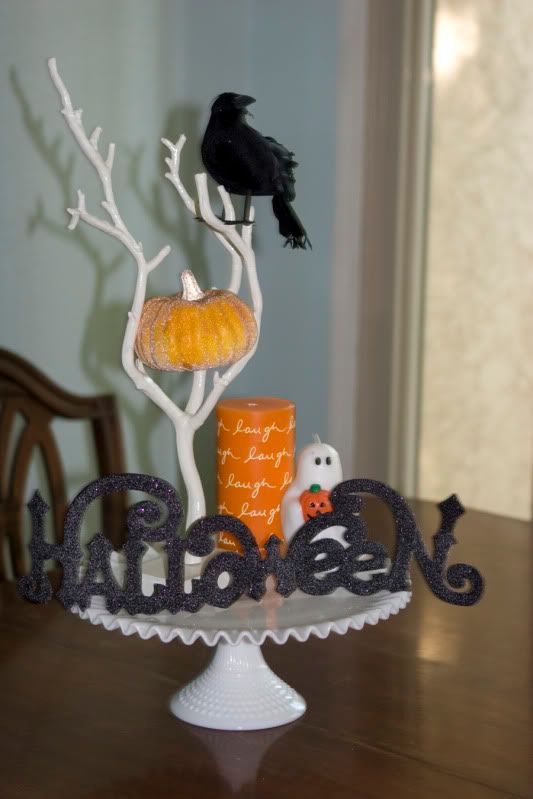 most of my decorations come from thrift stores or the dollar tree except for the
jewlery tree
which i
did
once use for its original purpose but never set it back up when we moved over a year ago (though i did use it for decor at the wedding, so thats partially why), and the sign was from walmart last year and the orange laugh candle i got there on clearance this year
the pumpkin and ghost candle are from the goodwill and the crow is from the dollar tree
let me just tell you... dollar tree has the best decorations!
...im so serious, some of it does need to be spruced up so it doesnt look so cheapy but most of it actually looks great and it is cheap!
the only problem is you have to get it a couple month ahead because they already have whats left of the halloween and thanksgiving decor in one small section and christmas it taking over the place (yes i relize neither of these holidays have passed yet, the world is going crazy)
..so go there and get your christmas decorations now...im serious, if you wait till anywhere near december all the good stuff will be gone!