and im putting away my christmas tree...
its twinkly lights make me happy and im a little sad to see it go for the year but its time
but first a look at all my pretty packages wrapped under this tree...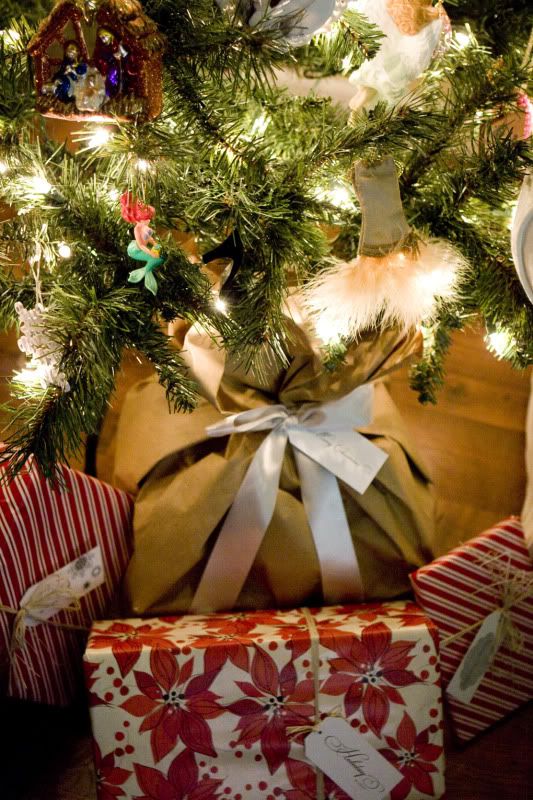 i used wrapping and packing paper and ribbon and twine from the dollar tree
my favorite gift i gave this year (and probably may favorite gift i ever gave) was to my husband
getting him presents is tricky because he doesnt really want or need anything and he doesnt want you to get him something just to get him something...i had to get creative
i saw
this pos
t a while back and thought it was super cute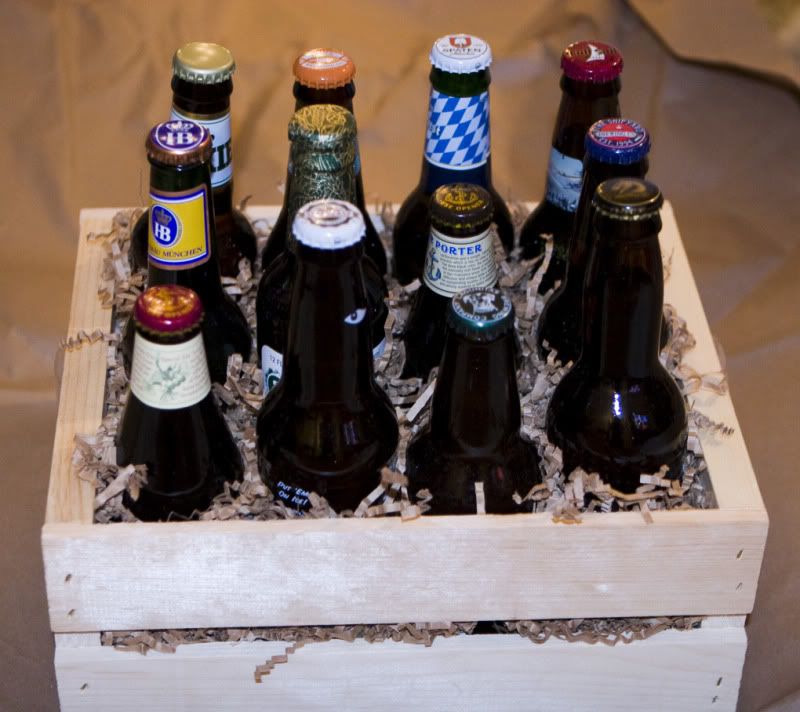 but instead of rootbeer i used beer because hubbers loves beer
originally i was going to go
here
to get single beers but they dont have a huge selection and i wanted to get ones that he had never had
then a coworker told me about
this place
and they have a whole giant aisle, both sides, of make your own 6 pack!!! they probably have every beer in the world its crazy!
they also had little descriptions of each beer so i stealthily took pictures of each (thank g for camera phones) and made up a little taste chart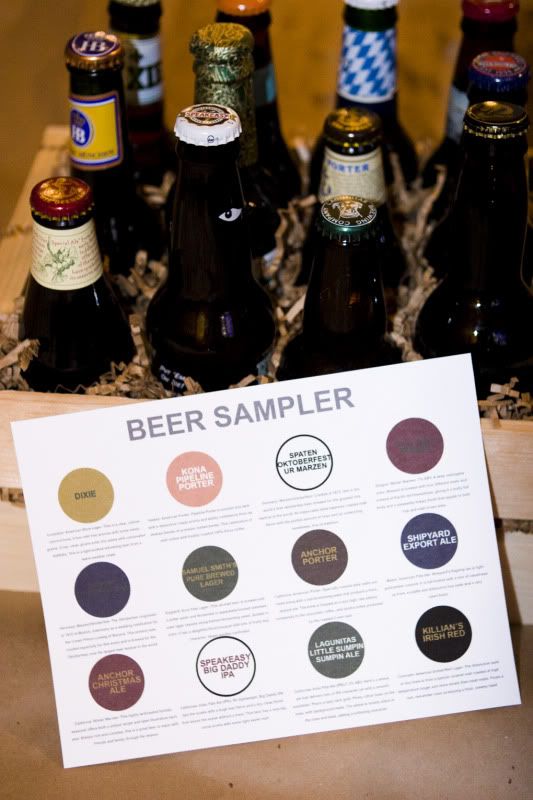 anyway i think hubby really liked it because he is "saving them" because they are "special" and alcohol doesnt usually last very long in this house...