so i had a different outfit planned out for sunday, but the rain had other plans
so heres what i pulled on to stay warm and dry: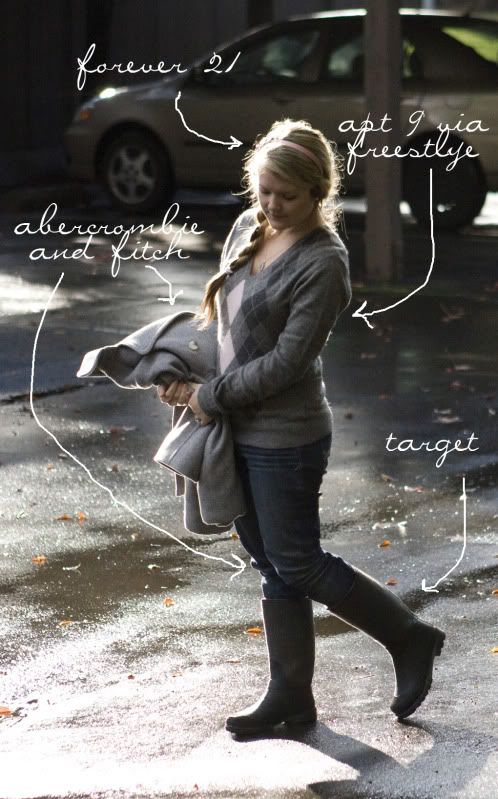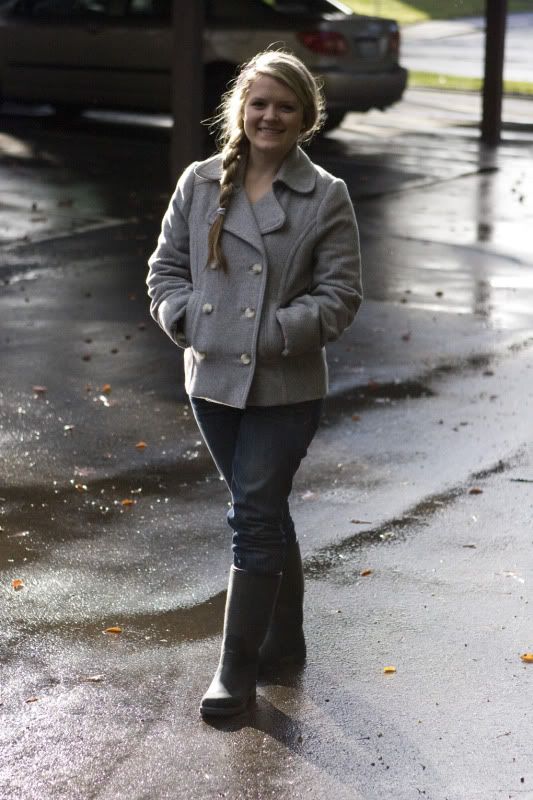 oh! and i got that $200 jacket for 12.50! (well, plus tax)
seriously! it must have been a couple years old and got sent to the store on accident. it was hiding in the stock room forever and eventually went down in price to $24.90 and we had a 50% off clearance sale (which is going on right now too btw) and i snagged it!
amazing
i also made my first hair tutorial
..you see...i was inspired by
this post
to try this rope braid
my mom used to do my hair like
this
, so i just tried to see if i could make it low and loose