i was sick for a couple days
...nothing a load of vitamin c, mucinex d, and tons of sleep couldnt fix
...and just in time bacause today im shooting my first wedding!!!!!
(and by shoot i mean photograph, not like storm the wedding with a gun and shoot up the place...that would be creeeeeeepy)
and its not only my first wedding its also one of my sorority sisters wedding!
im so excited for her!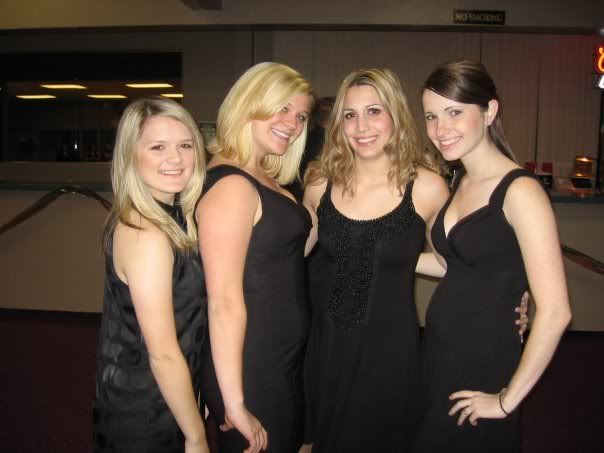 (shes the one on the far right...im on the far left incase you couldnt tell :)
(fyi this is one of my favorite pictures...no really...it was my facebook profile pic for months ha!)
and being as shes a friend i was also invited so my hubby pie will be there with me! yay!
so anyway im so excited and i have to get ready to go!
...pictures to come