so i thought about doing the
30 for 30
but it honestly sounds like a little too much
work
for me
(hey at least im being realistic, ha!)
also about half the time i do get dressed is for work and since i work at a clothing store that is very particular about what you wear i cant be all that creative
however it did inspire me to do my own clothing challenge for the month
im caling it my
(but lets be realistic again...november might be the only month i do it :)
anyway...i decided to pick out ten things that i either havent worn in a long time, dont wear often, or bought recently (or not so recently) and have yet to wear for various reasons and make an attempt to find ways to wear them during the month
...and then post the outfits of course
i think it will be fun to mix things up (i have tons of clothes and basically wear the same pieces all the time...you know what im talking about) and decide if these things really are worth keeping or not
so without further ado, my

november 10

:
i got these boots at the goodwill within the last couple of months ago and i think they are utterly adorable, problem is they fit perfectly and i keep envisioning wearing them with jeans but none of mine are skinny enough and ive yet to have the finances to get the ones i want
this dress is also from the goodwill. its banana republic and i got it 5-6 months ago and every time i try to wear it it just feels like its missing something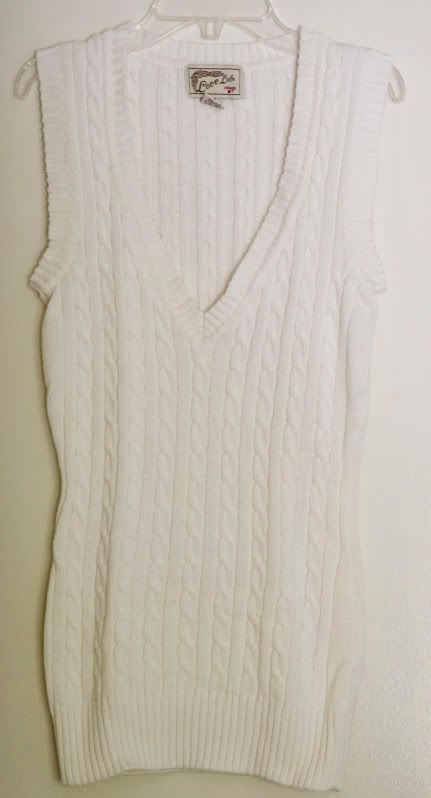 i got this sweater vest when i worked at gottshalks four years ago i wore it a lot when i worked there, since then ive worn it once or twice. its a combination of pairing it with the right pieces and just forgetting that i have it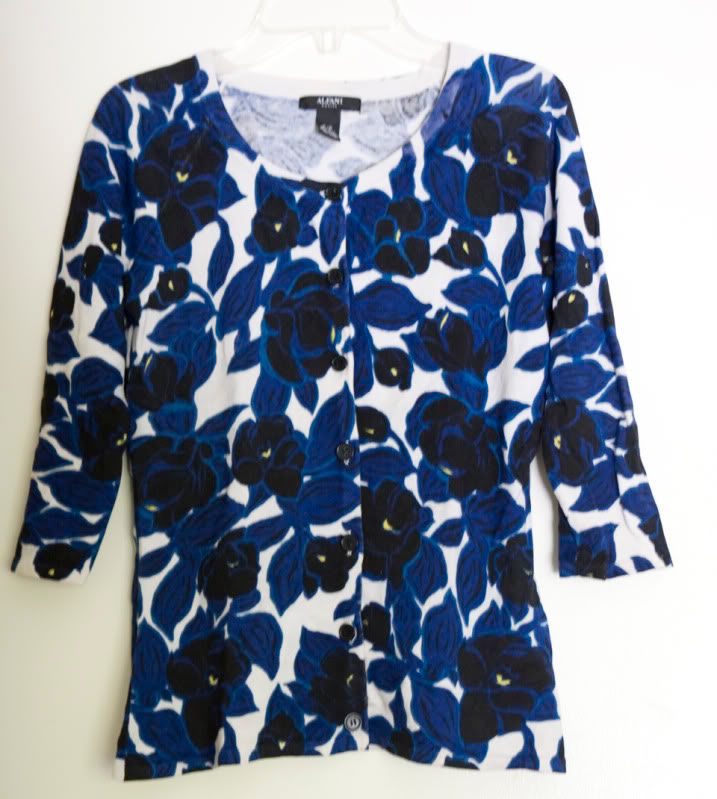 this is anthoer goodwill find. its i.n.c. from macys and i love it, the main problem is actually how much i love cardigans...i have a whole drawer full, and i always end up wearing a different one
this sweater i got at a resale clothing store. its lc lauren conrad (which i believe is her line for kohls) and its super comfy and fun, but again i just always seem to grab a different sweater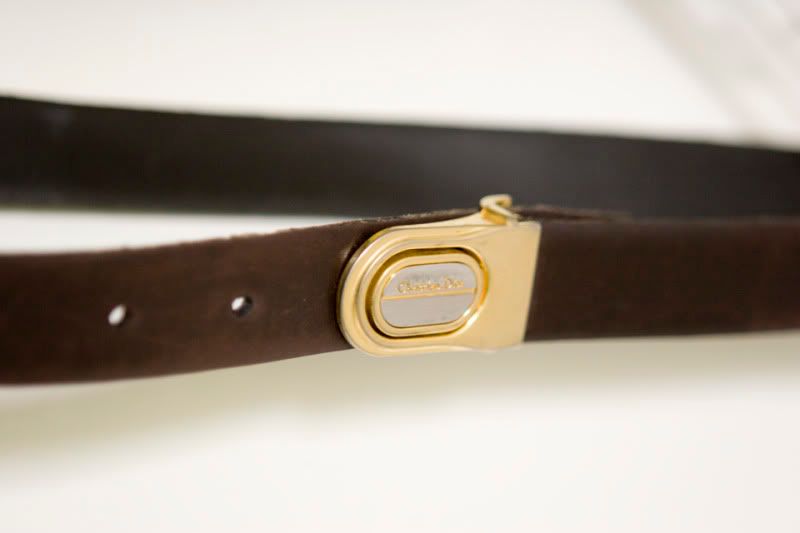 another goodwill find, im not sure if its real but it is high quality leather and its reversible, brown on one side, black on the other. problem with this is it sits lower on my hips and i typically where belts that hit me around the waist
i got this shirt at crossroads and it is so me! my husband and sister like to joke that im a little girl and an old lady all wrapped into one...i guess i just forget about this one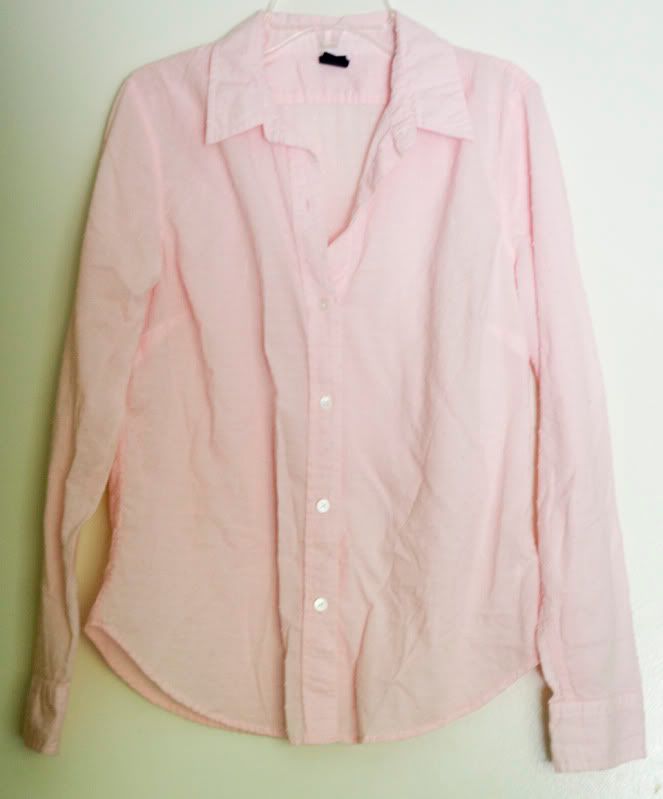 this is a gap shirt i got fairly recently at the goodwill and just havent worn it yet
heres a detial of the fabric...so cute!
and these last to are actually the same thing just different colors, but i included them both because they do very different things for an outfit, again i love these! they are so me, problem is they are in my coat closet (with all my jackets and sweatshirts) and i just completely forget about them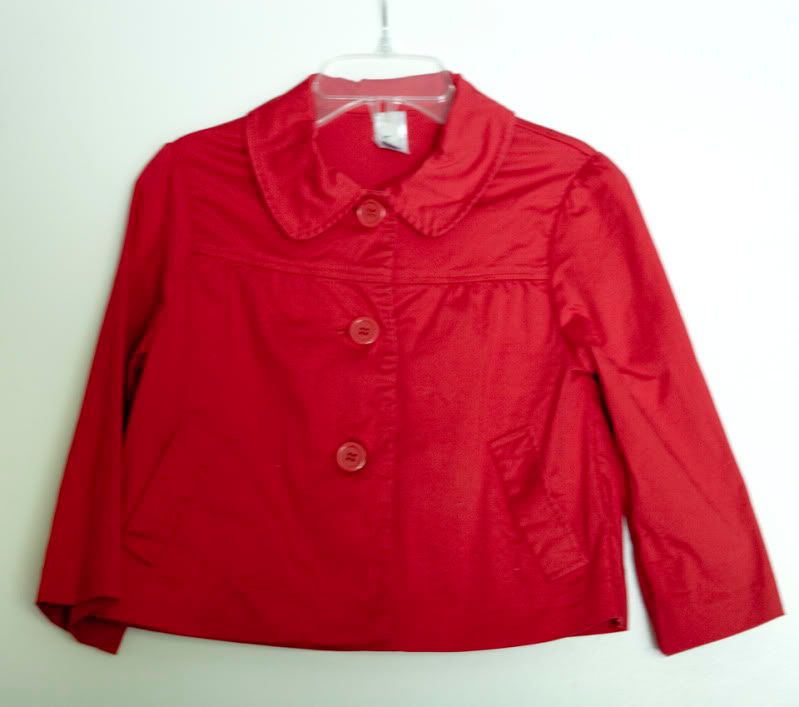 ive already got some ideas going for how to wear them and if anyone has any suggestions im all ears!
...and if anyone else would like to join in leave a comment and i'll add your links to the side bar
...and if not ill still have fun :)