so hubby is going to be running a half marathon in about a month and his sneakers were literally falling apart so we went to the store to get some new ones
i just went for fun and to spend time with him but...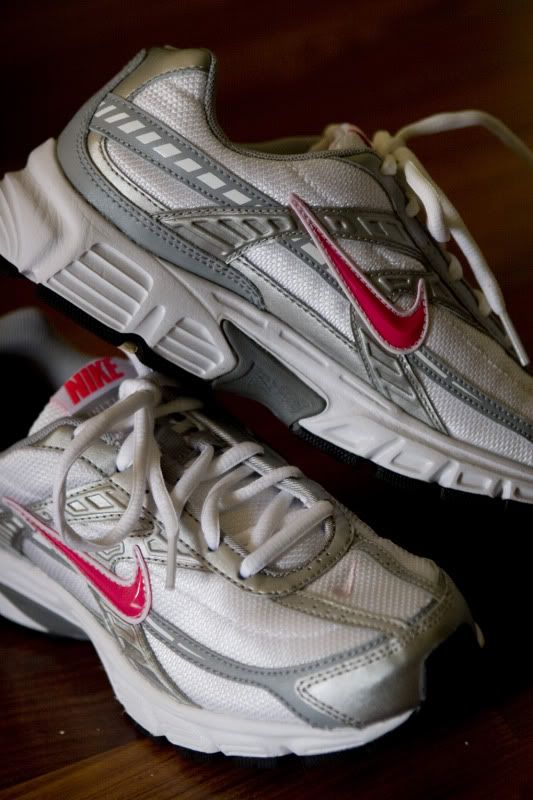 when i told brian that i liked these ones he told me to try them on...and then bought them for me!
i just love my husband ♥
can i tell you a secret...these are my first real pair of sneaks
...im serious
i mean, ive had cheer shoes before (lots of them) and tennis shoes, but no real sneakers for running and working out and such (though thats probably because i dont do any of the former and not much of the later ha!)
anyways its terribly exciting (especially since theyre pink) and they make me want to go to the gym
which is good.
because i need to.
bad.
in other semi-related news i tie shoes wrong
well, maybe not wrong, but certainly different, though i must say...i think my way looks better
*oh and fyi the
dishes
were perfectly clean :)