i know i already posted about the wedding, but...
my fav pic of the night! with
becca
, my first little sis and bridesmaid who planned it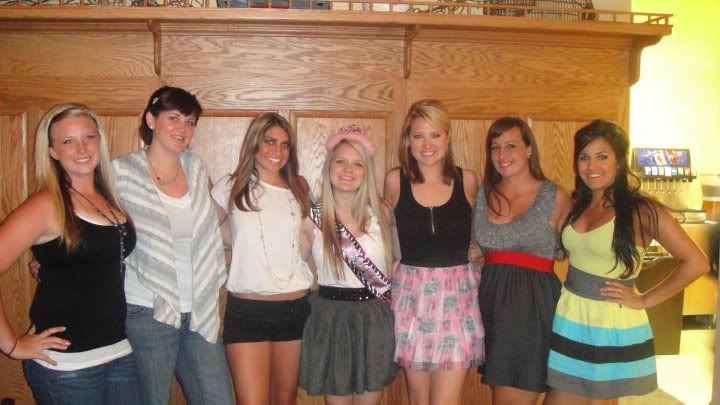 ...with the help of these lovely ladies, some of my favorite AXO sisters!
this was the whole gang at dinner. we went to this yummy steak place and they even bought my dinner :)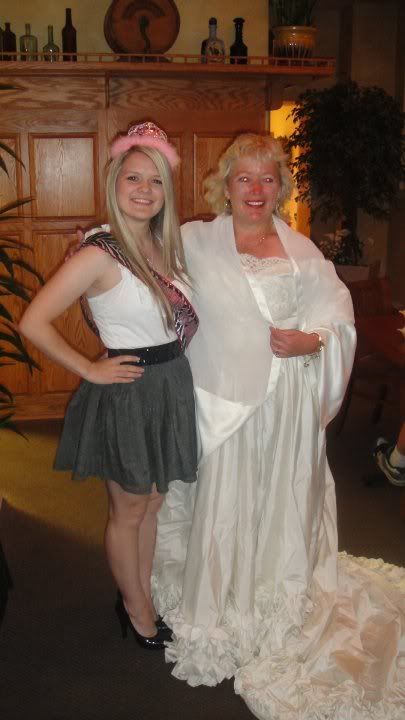 this was someone who happened to be doing a vow renewal the same night (and wearing her dress from 25 years ago)
with my family (two littles and grand little) and two of my bridesmaids
since most of the people who came were under 21 we went
here
(it was actually a surprise to me...they just drove me there, though i did figure it out pretty soon on the way...there's
not
much out there :)
so after dinner we went back to the hotel to drink and play some games then went to the casino
eating a poptart :)
this was in the elevator at the casino
when we got there we had to go on a mission to find a bandaid (i had a blister) we find someone and i guess he told us we had to fill out some paperwork to which my little sis replied "honey, we don't need to call 911, she has a blister" hahaha followed by "what do we have to do to get a bandaid? do i need to buy one, i can buy one" haha so the guy took us to the gift shop and becca bought me some bandaids
thanks little! haha!